Markova Cecilie
Markova Cecilie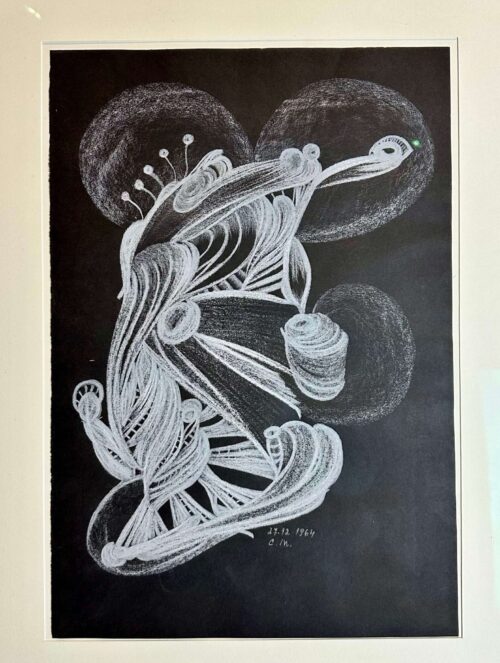 Crayon et craie sur papier, sans titre, signé et daté • Pencil and chalk on paper, 1964, 45 x 31 cm
—
Available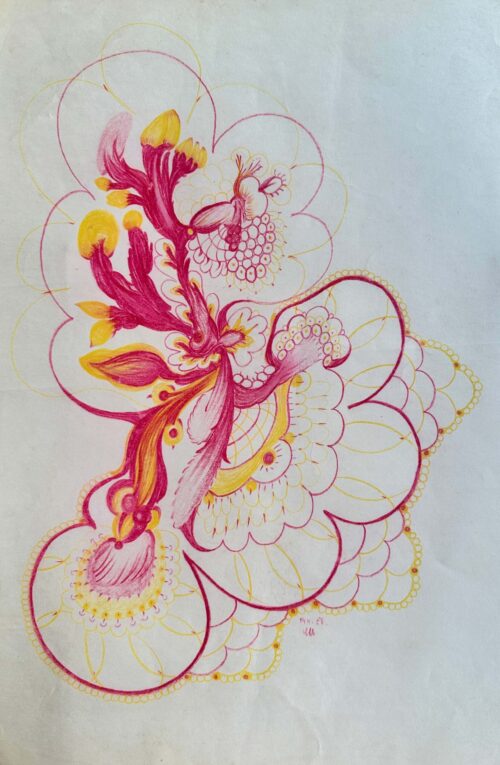 Crayon de couleur sur papier, sans titre, signé et daté • Coloured pencil on paper, 1954 45 x 33 cm
—
Available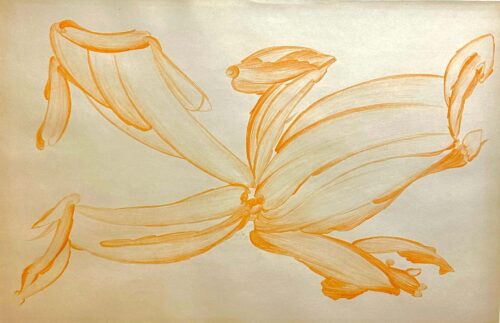 Crayon de couleur sur papier, sans titre, signé et daté • Coloured pencil on paper, 1955, 45 x 66 cm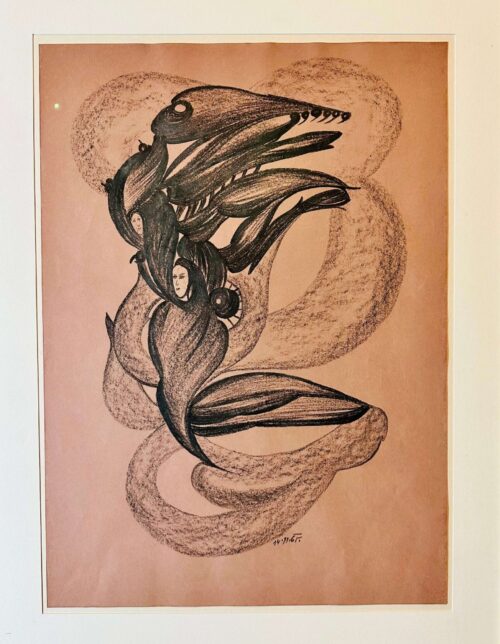 Crayon et craie sur papier, sans titre, signé et daté • Pencil and chalk on paper, 1965, 61 x 43,5 cm
—
Available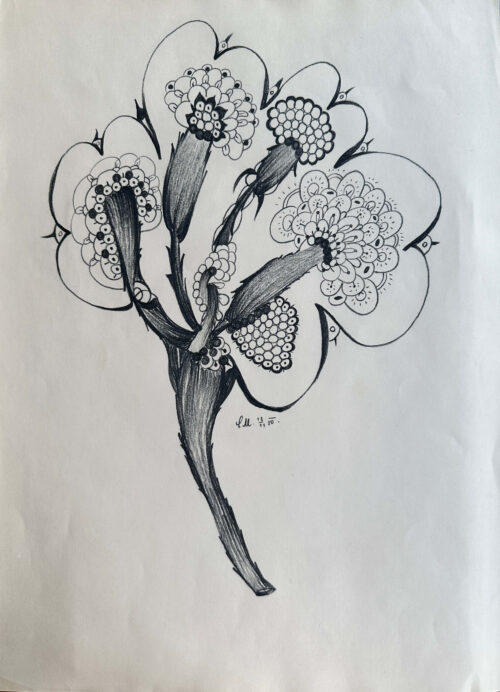 Crayon de couleur sur papier, sans titre, signé et daté • Pencil on paper, 1950 45 x 33 cm
—
Available
"Les œuvres de Cecilie Markova sont  présentes et ont été exposées dans de prestigieux musées et collections à travers le monde comme la collection de du centre Pompidou Paris ou le Lille Métropole Musée d'art moderne, d'art contemporain et d'art brut ."
Cecilie Markova (1911-1998)
D'origine slovaque, Cecilie Marková passe une enfance heureuse dans une famille modeste. Elle est apprentie modiste puis travaille dans un magasin de vêtements. Le 18 octobre 1938 se produit un déclic : elle commence le dessin, qui se transforme en une véritable passion à partir de 1940, avec le décès soudain de son mari. Devenu un moyen de communication avec les défunts, dessiner est la seule activité qui donne sens à sa vie.
Cecilie Marková travaille tout d'abord à la mine de plomb, puis ajoute des crayons de couleurs pour décorer des motifs floraux. Sa production artistique se développe d'une manière complètement indépendante, inspirée cependant par certaines traditions locales auxquelles elle emprunte des éléments ornementaux et probablement par d'anciens dessins médiumniques de la région. L'exécution de ses dessins est automatique et spontanée, systématiquement précédée par une méditation personnelle. À partir de 1960, des portraits médiumniques, des paysages astraux, des éruptions cosmiques sont le sujet de détrempes d'huile sur papier ou sur toile.
Cecilie Markova (1911-1998)
Of Slovakian origin, Cecilie Marková spent a happy childhood in a modest family. She became a milliner's apprentice and then worked in a clothes shop. On 18 October 1938, something clicked: she began drawing, which turned into a real passion from 1940, with the sudden death of her husband. Drawing had become a means of communicating with the dead, and was the only activity that gave meaning to her life.
Cecilie Marková first worked in graphite, then added coloured pencils to decorate floral motifs. Her artistic production developed in a completely independent way, inspired however by certain local traditions from which she borrowed ornamental elements and probably by old mediumistic drawings from the region. The execution of her drawings is automatic and spontaneous, systematically preceded by personal meditation. From 1960 onwards, mediumistic portraits, astral landscapes and cosmic eruptions became the subject of oil temperas on paper or canvas.