Louden Albert
Louden Albert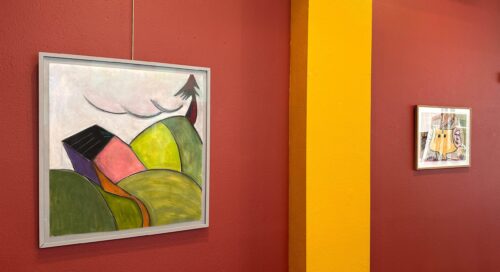 Sans titre, 1983, Pastel sur papier・54,5 x 80 cm
—
Available
Chefs d'entreprises et professions libérales :
découvrez notre service de leasing et completez votre collections !
En savoir plus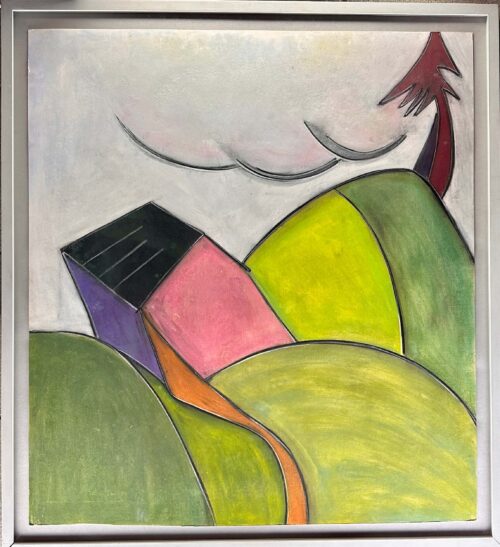 Sans titre, c. 1980, Pastel sur papier・100 x 90,5 cm
—
Available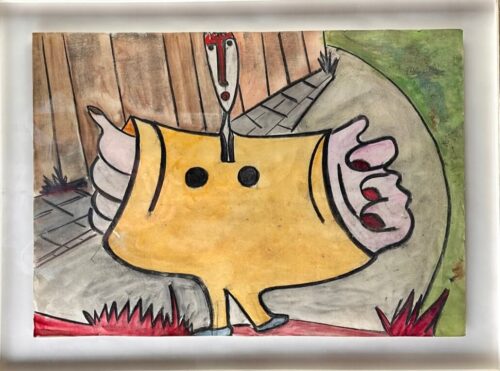 Sans titre, c. 1980, Pastel sur papier・42 x 59 cm
—
Available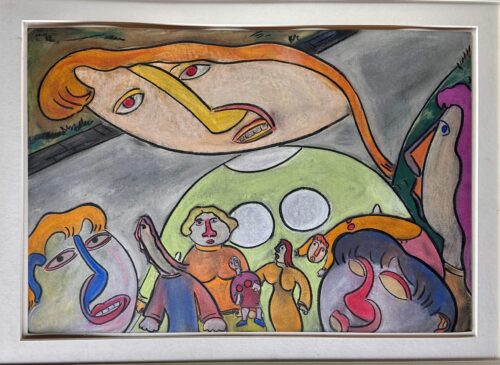 Albert Louden, pastel sur papier daté 1983 et signé, 75x100cm
—
Available
Les oeuvres d'Albert Louden sont  présentes dans de prestigieux musées et  collections comme la collection de l'Art Brut de Lausanne, la Collection du Musée d'art moderne Lille Métropole, la Collection de l'American Visionary Art Museum à Baltimore ou la Collection de l'American Folk Art Museum à New York."
Albert Louden (1942) est né à Blackpool, près de Londres où ses parents ont été évacués durant la guerre. Il est scolarisé jusqu'à l'âge de quinze ans et devient quelques années plus tard chauffeur professionnel de poids lourds. Il occupe par la suite différents postes – il travaille notamment sur des chantiers, dans le commerce de fourrure, dans une entreprise de tabac –, en alternance avec de longues périodes où il est sans emploi. Il est passionné par la marche à pied et l'haltérophilie, mais surtout par le dessin et la peinture, qu'il pratique en autodidacte depuis l'âge de dix-neuf ans. Il y consacre le plus de temps possible, quitte à se faire licencier à plusieurs reprises en raison de son absentéisme, et choisir des emplois à mi-temps.
Ses compositions à l'aquarelle et au fusain représentent essentiellement des personnages enchâssés les uns dans les autres, qui semblent à l'étroit dans l'espace limité par la feuille de papier. Suite au décès, en 1986, de sa mère, avec qui il a toujours habité, Albert Louden réside seul dans une petite maison à Leyton, un quartier populaire de l'East End de Londres.
"Albert Louden's work can be found in prestigious museums and collections such as the Art Brut collection in Lausanne, the Musée d'art moderne Lille Métropole collection, the American Visionary Art Museum collection in Baltimore and the American Folk Art Museum collection in New York.
Albert Louden (1942) was born in Blackpool, near London, where his parents were evacuated during the war. He went to school until the age of fifteen and a few years later became a professional lorry driver. He went on to work in a variety of jobs, including building sites, the fur trade and a tobacco company, alternating with long periods out of work. He has a passion for walking and weightlifting, but above all for drawing and painting, which he has practised as a self-taught artist since the age of nineteen. He devoted as much time as he could to them, even if it meant getting sacked several times for absenteeism, and choosing part-time jobs.
His compositions in watercolour and charcoal mainly depict figures strung together, seemingly cramped in the space limited by the sheet of paper. Following the death in 1986 of his mother, with whom he had always lived, Albert Louden lived alone in a small house in Leyton, a working-class district of London's East End.